A Day in the Life of a Behaviour Analyst
A Behaviour Analyst is a professional who helps solve a range of behaviour-related issues for individuals (children and adults) with and without specific diagnoses.  The responsibilities of a behaviour analyst may change each day and may include a wide variety of duties such as meeting with families, teachers and other clients; conducting behaviour assessments; collecting and analysing data to determine why behaviour is occurring and developing interventions; and adjusting interventions as necessary.
8:30am
This morning I got straight into the car and headed to a client's house for a visit. For this lovely client we are doing parent training on creating more flexibility in their child's rigidities, developing independence, and how to respond to behaviours of concern when they occur. Clearly, this parent had done a lot of practice since our last session, so they were feeling very confident, and my client did a great job when his rigidities were challenged! Our next steps for my next visit will be using these improvements to increase his independence in other self-care domains.
12pm
After driving back home, I checked my emails, responding to questions from junior behaviour therapists, scheduling in sessions and visits for the next couple of weeks. I also made a call to another one of my client's day care centre to begin gathering information and planning how we can best support this client. We scheduled in an observation for the following week, looking forward to it!
1pm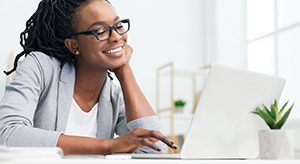 After having my lunch, I got to work writing a progress report for one of my clients for their upcoming NDIS Plan Review Meeting. This is a great opportunity to reflect on all the great things my clients have achieved in the past year, and I get excited for our next steps and new goals for the year ahead. This particular client will be starting school this year, so her goals have been focused on preparing her to successfully transition into their kindergarten class.
3 pm
The next item on my agenda was to put together some new goals for a client. This client has been finding it difficult to engage in independent play skills during the school holidays and relies on other people to entertain him. I put together a program to teach him how to play by himself, and how to follow a schedule so his parents can get things done throughout the day while my client independently expands on his ability to engage with books, toys, and imaginary play with the help of visual supports.
4 pm
Time to review some videos! Some of my fantastic behaviour therapists had sent me through some videos to review of themselves running a couple of programs with our client. It's a pleasure to see how happy our client is with the therapist. I outlined my feedback, recommendations and sent it back through. This is going to assist the therapists to be even more effective in the next session!
5 pm.
My last item for today is to check on one of my client's recent progress. I opened up DIGI, Lizard Centre's digital platform for collecting and graphing data, read through the communications book (which outlines feedback from therapists/parents on how well the client is doing this week), answered any questions my therapists have, checked through the graphs for each program, making adjustments to programs if the graphs aren't looking so happy. Lastly, I checked through the client's ABC data of behaviours of concern to monitor their frequency, what is happening before and how they are being responded to. My client has had a great start to the year, and no behaviours of concern have occurred! I sent off my updates to the therapists and parents, closed my laptop, and finished my day.
Time to get to my yoga class!
Published On : May 19, 2022
Published On : May 19, 2022
A Functional Behaviour Assessment is the process of understanding why a behaviour of concern occurs in order to provide effective intervention and replace with more pro-social behaviours that leads to a better quality of life.
Published On : May 20, 2022
One of our Lizard Parents has taken the time to answer some questions and share with us her experience of raising not one but two children with autism.